Perimeter and Interior Commercial Pest Control
Commercial pest control isn't optional when you're in the South. But who you choose for pest control at work makes all the difference in satisfaction and performance. Since 1985, Knoxville area businesses have turned to Ameri Care Services, Inc. to keep their properties healthy and pest-free.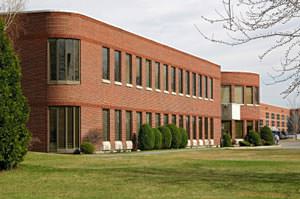 Keep your commercial property pest-free with professional pest control by Ameri Care Services, Inc.!
Many of our commercial customers are small family-owned businesses that value the personalized service they get from other family-owned businesses like Ameri Care Services, Inc. Our customers include restaurants, retail stores, commercial warehouses, offices and schools
Commercial Pest Control Services
We understand that a pest-free environment is essential to your company's reputation, no matter what business you're in. Our commercial pest control services protect your property, employees and customers from year-round pests such as roaches, rodents and houseflies, as well as occasional invaders such as brown beetles, spiders and crickets.
When you work with Ameri Care Services, Inc., you'll get what we promise, every time:
The most effective, safe, low-odor treatments on the market
Personalized service from a local company
In-house entomology expertise and state-of-the-art technology
Flexible scheduling to avoid disrupting your business
Professional, well-trained technicians
Fast response for pest emergencies
Our commercial pest control services are typically performed on a monthly basis. However, quarterly preventive treatments may be sufficient for non-food handling businesses with few pest problems.
Termite Inspection and Treatment
In addition to commercial pest control, we also provide termite protection using the two best technologies on the market:
Schedule a Free Inspection
Whatever your need for pest control at work, you'll get the results you need with help from Ameri Care Services, Inc.. Get started with a free pest inspection at your convenience.
Looking for a price? Get a no cost, no obligation free estimate.